In Japan, with the rise of the advance line of cherry blossoms, I think that I increase at an opportunity of the SAKURA viewing. This knowledge on a wide variety of subjects becomes the material of the story at the time of the flower viewing. In addition, it becomes the bean knowledge that is effective for place collecting.Japanese love SAKURA very much.
The number of petals of the SAKURA tree
In fact, the number of petals varies according to a kind. Didn't you know? Besides, there seem to be the kinds more than 10, and a number has difference considerably. With the number of sheets of the petal, the name of the cherry tree seems to change, too. Though I had heard it with a "YAE – ZAKURA", was it such a meaning?
The number of petals is under four pieces: "HITOE – SAKURA(ZAKURA)"
The number of petals is 5-9 pieces:"HAN – YAE – SAKURA(ZAKURA)"
The number of petals is over ten pieces:"YAE – SAKURA(ZAKURA)"
* "HITOE" means "single".
*"HAN" means "half" .
*"YAE" means "double".
The flowering time seems to vary according to a double cherry blossom kind, too and becomes one of the distinction. As for the major Yoshino cherry tree(SOMEIYOSHINO), a petal is five pieces. By the way, there are no kind and correlation of the name.
The harbinger that SAKURA petals are scattered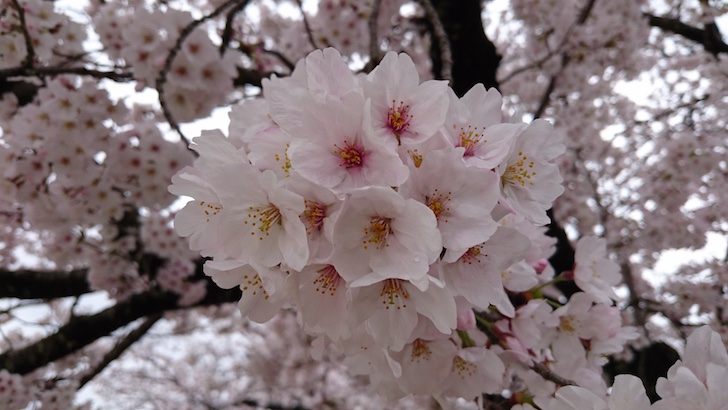 There was the cherry tree which was scattered for approximately one week after blooming and has been scattered when I planned flower viewing on the weekend! I think whether there is the experience. It is predictable when a cherry tree seems tobe scattered to some extent when I watch a flower. With the thing which is not so that seem to be scattered to see an upper photograph can distinguish it. Does everybody understand it?
The

 

root

 

of

 

the

 

petal

 

is

 

white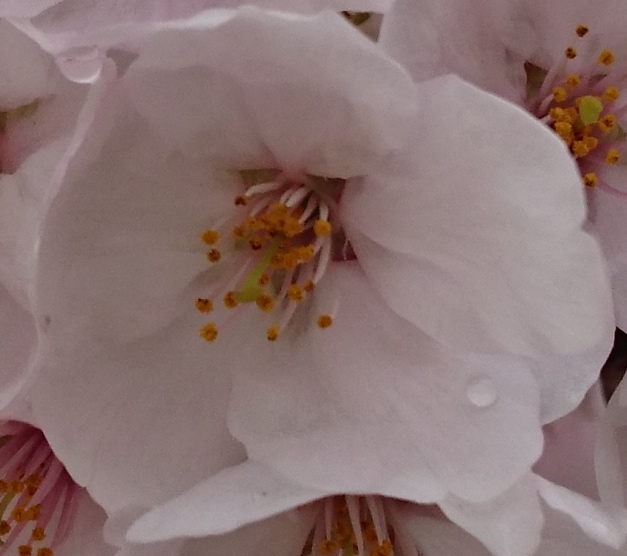 In fact, the difference understands that I look at the root of the petal. Like an upper photograph, it is a point a little more that the thing that the root is white is scattered.
The

 

root

 

of

 

the

 

petal

 

is

 

red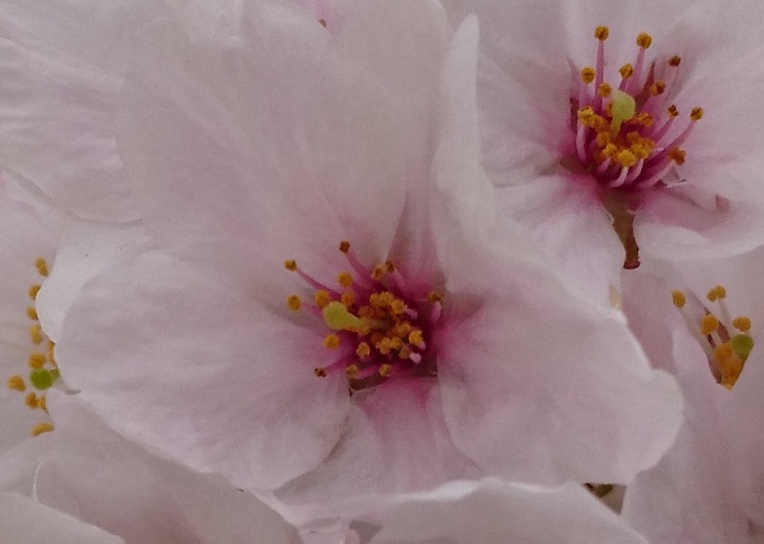 In this way, it means that the thing that the root turns red is scattered soon. Flowers are in full bloom, and the tree of only such petal might be scattered soon.
I recommend that I watch a petal in the case of preliminary inspection of the flower viewing in this way. The tree of only flower that the root is red might be scattered on the day. So the root of the petal should do it to the tree base that there are many white flowers in cases to make place collecting beforehand.